Fresh Produce Cuts Cancer Risk
Elizabeth

/

Jan 30th, 2014
Vitamin D: A Defense Against Cancer?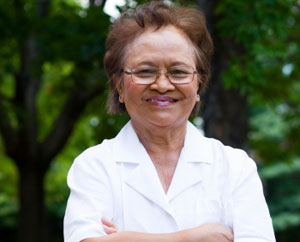 People with the highest vitamin D intake had a 12% lower risk of colorectal cancer and people with the highest blood levels had a 33% lower risk
Studies suggest that globally people do not get enough vitamin D, and a lack of vitamin D may lead to serious health problems. Adding to evidence shown that getting plenty of vitamin D may help protect against chronic diseases such as cancer, a study in the Journal of Clinical Oncology affirms these findings, suggesting that higher blood levels of vitamin D may lower their risk of colorectal cancer by more than 30%.
Linking vitamin D to lower risk
In this analysis, researchers reviewed data from 17 studies that included more than 13,000 participants, and looked at how much vitamin D people consumed through diet and supplements and examined whether there is a link between vitamin D blood levels and the risk of colorectal cancer. Blood levels of vitamin D were determined by measuring 25-hydroxyvitamin D.
Results showed:
People with the highest vitamin D intake had a 12% lower risk of colorectal cancer and people with the highest blood levels had a 33% lower risk, compared with people with the least intake and the lowest blood levels.
Higher vitamin D was linked to an equal lowered risk for both colon cancer and rectal cancer.
"Vitamin D deficiency is considered an important risk factor for many types of solid cancers, especially colorectal cancer," commented the study authors. "Among patients with colorectal cancer, the prevalence of vitamin D deficiency is much higher, approaching 90%, than among other patients. Several studies have demonstrated that vitamin D may decrease the risk of cancer through various mechanisms."
Keep in mind that since the studies reviewed in this report were observational, they do not prove cause and effect. But they suggest an interesting association, which should be explored further through randomized, controlled trials.
Take Action
Here are some action steps to take to both optimize vitamin D levels and help prevent colorectal cancer:
Know your vitamin D levels. Talk with a doctor about the benefits of having your vitamin D level checked to find out whether you are getting enough vitamin D. If your doctor determines that your levels are low, talk about how to optimize vitamin D intake and whether or not a vitamin D supplement is appropriate for you.
Get your vitamin D. Vitamin D may come from exposure to sunshine, through the diet or through supplements. Food sources include vitamin D–fortified beverages and oily fish such as salmon and mackerel.
Take preventive steps. Many people could help prevent colorectal cancer through healthy lifestyle behaviors and routine preventive screenings,such as having your stool checked for blood and regular colonoscopies. To help optimize your health and prevent disease, talk with a doctor about preventive steps recommended for your age and medical history.
(J Clin Oncol 2011. 10.1200/JCO.2011.35.7566)
Jane Hart, MD, board-certified in internal medicine, serves in a variety of professional roles including consultant, journalist, and educator. Dr. Hart, a Clinical Instructor at Case Medical School in Cleveland, Ohio, writes extensively about health and wellness and a variety of other topics for nationally recognized organizations, websites, and print publications. Sought out for her expertise in the areas of integrative and preventive medicine, she is frequently quoted by national and local media. Dr. Hart is a professional lecturer for healthcare professionals, consumers, and youth and is a regular corporate speaker.