Raiding the Pantry to Battle Stroke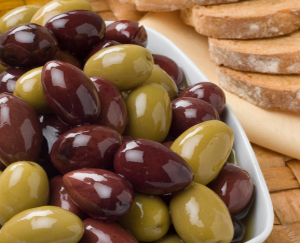 Those who used olive oil most often had 41% lower risk of having a stroke
Stroke is a leading cause of long-term disability and one of the leading causes of death in the US and Europe. Fortunately, according to new research, a staple of the increasingly popular traditional Mediterranean diet—olive oil—may significantly cut stroke risk.
Olive oil vs. stroke
To look at the potential connection between olive oil consumption and risk of stroke, researchers conducted a two-part study. For part one, they collected information from 7,625 healthy, stroke-free, older adults regarding their diet and exercise habits, usual body weight, how much olive oil they typically ate, and other risk factors for stroke, including blood pressure, diabetes, smoking habits, heart disease, and alcohol use. For the second part of the study, researchers collected blood samples from 1,245 of the 7,625 part one study participants, and analyzed these samples for levels of oleic acid, the main type of fat in olive oil and a marker of olive oil consumption. The higher the levels, typically the more olive oil a person consumes.
After following this group of adults for six years, the researchers found:
compared with people who never used olive oil, those who used olive oil most often—typically daily—had 41% lower risk of having a stroke, and
compared with people who had the lowest levels of oleic acid in their blood, those with the highest had 73% lower risk of having a stroke
Securing a stroke-free future
This two-part study suggests that dietary olive oil may protect against stroke, particularly ischemic stroke, the type most common in the US and Europe. In ischemic stroke, one or more blood vessels to the brain become blocked. Blood flow is interrupted, leading to brain damage.
Here are some brain-protection tips.
In this study, people who ate the most olive oil tended to be thinner and more physically active, have lower cholesterol and triglyceride blood levels, and eat more fish, fruits, and vegetables than non-olive oil consumers. All of these habits also keep stroke risk in check, and we'd be wise to adopt them as much as possible.
To avoid adding extra calories you don't want or need, replace other oil in your diet with olive oil, rather than simply adding more oil.
Use olive oil any way that you use other cooking oils, including for stir-frying, baking, and sautéing.
Instead of buttering your whole grain bread, try a little dip of extra virgin olive oil (EVOO) for a healthier, flavorful treat.
Keep your cholesterol and blood pressure in a healthy range. If you don't know these numbers, talk to your doctor to find out, and develop a plan, if needed, to address cholesterol or blood pressure that is too high.
(Neurology 2011; 77:1-1)
Suzanne Dixon, MPH, MS, RD, an author, speaker, and internationally recognized expert in chronic disease prevention, epidemiology, and nutrition, has taught medical, nursing, public health, and alternative medicine coursework. She has delivered over 150 invited lectures to health professionals and consumers and is the creator of a nutrition website acclaimed by the New York Times and Time magazine. Suzanne received her training in epidemiology and nutrition at the University of Michigan, School of Public Health at Ann Arbor.