4 Simple Dinners Before Thanksgiving
Jessica Jarrett

/

Nov 8th, 2016
The holidays are the most wonderful (and stressful) time of year! Spend less time in the kitchen the week of Thanksgiving so you have more time to prepare for the big day. These four slow cooker and one pan meals will make the days leading up to Thanksgiving simple, stress-free and mess-free!
Sunday
Start your holiday week off with this Ginger and Garlic Pork Roast (say that 10 times fast)! Prep time is only 10 minutes on this flavorful pork shoulder and will fill the whole family right up. Simply throw all the ingredients into the slow cooker, and roast on low for 6 to 8 hours. Think of all you could get done in that time! Finalize your Thanksgiving menu? Find the perfect floral arrangements for your center piece at your local Albertsons? Maybe even relax?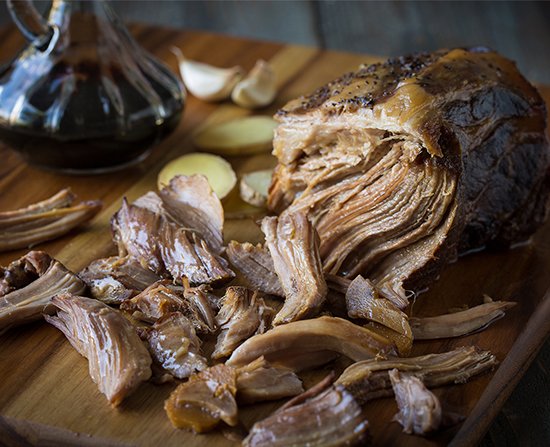 Monday
Beef Stroganoff is a classic, and this slow cooker version is no different! Prep this delicious comfort food in just 15 minutes by throwing together chopped onion, mushroom, beef, garlic, wine and seasonings before heading off to work, and let cook on low for 6 to 8 hours. When you get home, you will be greeted with the warm and comforting smell of the delicious dinner that's been waiting for you!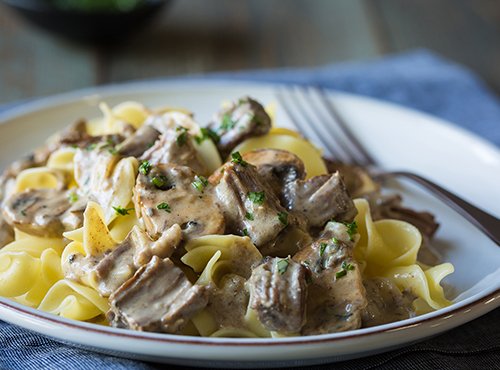 Tuesday
With just two days before Thanksgiving, the last thing you want to worry about is a healthy weeknight dinner. This Red Wine and Rosemary Roast recipe is an easy and effortless way to sneak over 22 grams of protein into your family's diet, which is especially important during this time of year when potatoes and pie are a staple. Added bonus: this recipe calls for ¼ cup of red wine and since it's there, you might as well pour yourself a glass, too. You deserve it!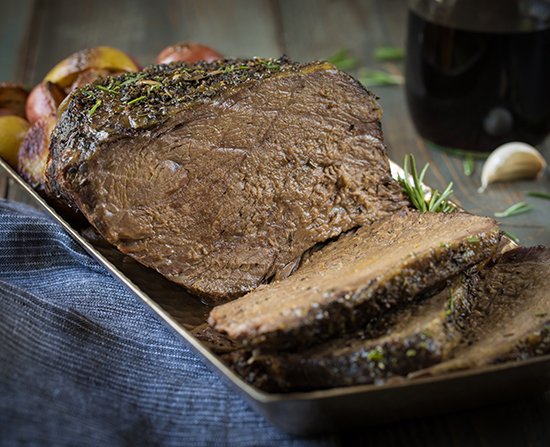 Wednesday
This Salmon Linguine recipe rounds out our pre-Thanksgiving week menu! Throw this light pasta dish together in just 30 minutes then sit back, relax and get a head start on plotting your Black Friday game plan. Featuring four salmon fillets, a whole onion, 20 cherry tomatoes and three cloves of garlic, this recipe is sure to be flavorful and filling. The best part about this dish? You will only need one pan, meaning less cleanup!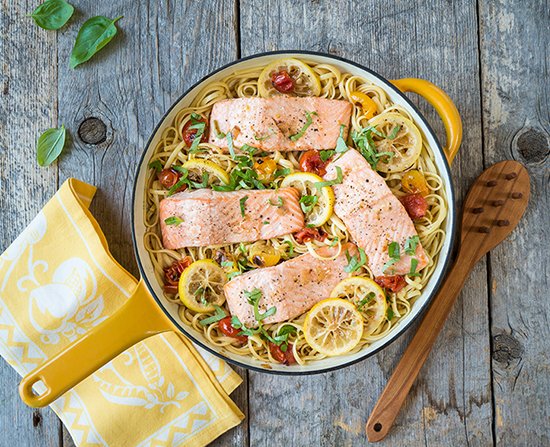 Thursday
After four nights of simple weeknight meals, you will have extra energy and time to make Thanksgiving dinner extra special! Spend all your free time with friends and family, remembering all you have to be thankful for and this year's Thanksgiving will be your most memorable yet! Want to save even more time come Thanksgiving day? Try this One-Hour Turkey recipe!
For more holiday inspiration and time-saving recipes, head over to our Pinterest page!
Happy Holidays!