5 Flu-Fighting Foods
Jessica Jarrett

/

Sep 2nd, 2016
Sometimes, the best offense is a good defense and with winter and flu season coming, the best defense is a strong immune system. While your annual flu vaccine is the perfect place to start, you also should choose foods that will strengthen your immune system, naturally. Shop for these five foods at your local store to boost immunity and prevent deficiencies this flu season!
Dark Green Leafy Veggies
Spinach, kale and broccoli are all packed with antioxidant vitamins that are thought to improve immune function. Add at least one of these dark, leafy greens to your diet every day for a large dose of vitamins A, C, and E, as well as saponins, a plant-based compound with anti-viral activity. For dinner tonight, try this Simple Sesame Broccoli recipe for a more flavorful take on these normally boring veggies. This dish is super simple to make and will act as the perfect side to any entrée.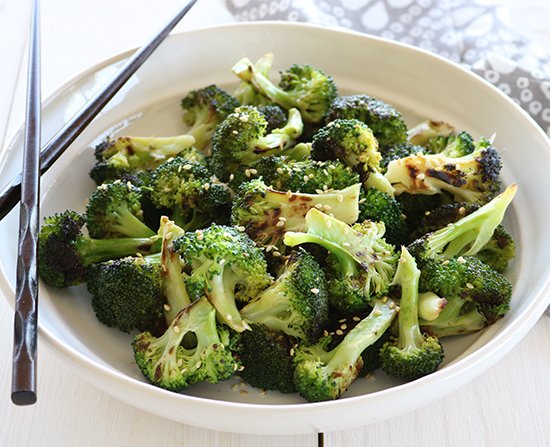 Citrus
Eat your citrus instead of drinking it for extra anti-viral compounds! Important flu-fighting nutrients tend to be in the pulp and flesh of oranges, limes and lemons, making this Citrus Salmon Simplified recipe the perfect immune-boosting meal. If you do drink orange juice (and you should!), choose heavy pulp for the most antioxidants and vitamin C in preparation for flu season.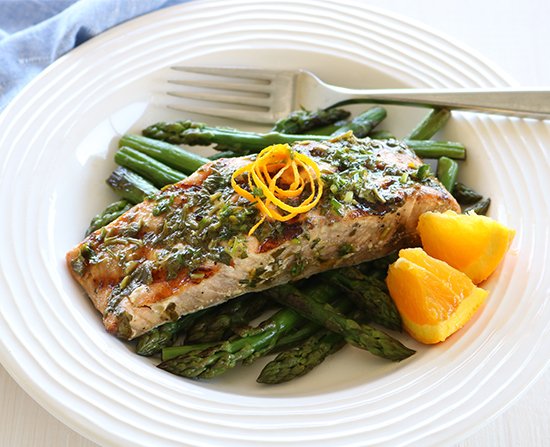 Mushrooms
Enhance your natural immunity by adding mushrooms to your daily diet. Mushrooms can be full of vitamin D which may help activate the immune system giving you super flu-fighting strength. This Portobello Mushroom Burger with Garlic Aioli is the perfect weeknight meal that the whole family can enjoy, guilt-free, all year round.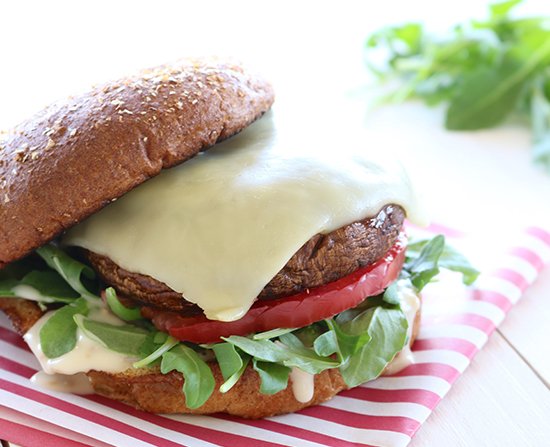 Surf and Turf
Lean beef and seafood are high in zinc which is known for helping with immunity and T cell function. While T cell counts tend to decline with age, adding more zinc to your diet can help slow the process and improve your overall immune system. At any age, this 15-Minute Beef, Bean and Spinach Enchilada recipe is great for defending against cold and flu viruses, especially in the winter months. The best part about this recipe? It is quick to make, low in calories and perfect for a busy weeknight.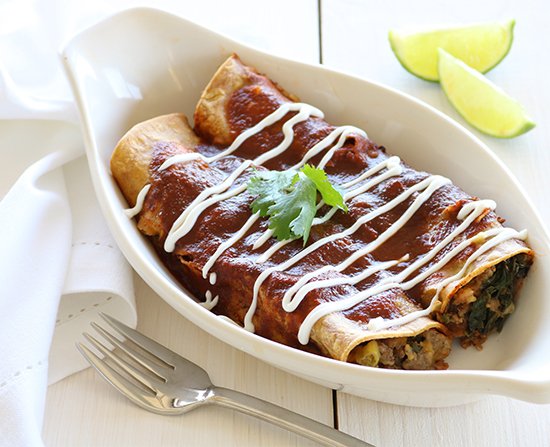 Red Fruits
Apples, red grapes, tomatoes, cherries and red berries help to lower your risk of infection and promote anti-viral and anti-histamine action in the body. For dessert, try this Easy Apple Berry Crisp for a double dose of antioxidants. This wintery recipe will taste great and can help fight off flu symptoms before they even start.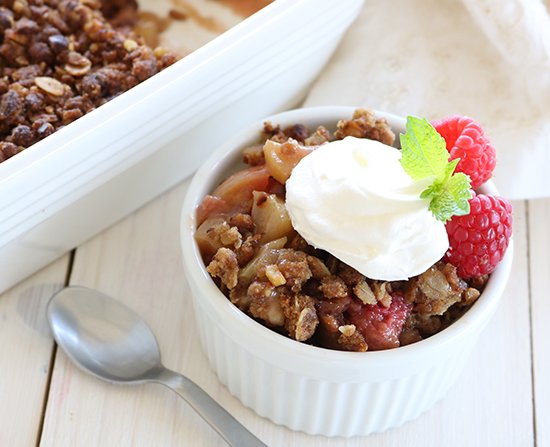 Bonus Beverage Tip
Drink steaming hot green or white tea for an extra line of defense against persistent cold and flu viruses. The steam from the tea will reach your sinuses and add key compounds with antiviral, antihistamine and anti-inflammatory action.
Fending off the flu can be difficult. But if you remember to fill your cart with these five flu-fighting foods, you can be healthy and flu-free all winter long!