Can a Food Elimination Diet Help with ADHD?
Albertsons Pharmacy

/

Mar 20th, 2017
Can a Food Elimination Diet Help with ADHD?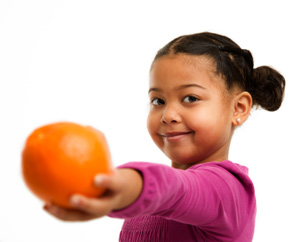 This study shows considerable effects of a restricted elimination diet in children with ADHD
Parents of kids with
ADHD (attention deficit–hyperactivity disorder)
often suspect that certain foods aggravate the attention and behavior problems their children experience. A new study adds weight to the connection between food reactions and ADHD symptoms, and found that an elimination-challenge diet was more effective than a blood test for identifying these sensitivities.
Using the elimination diet to test for food reactions
In the first phase of the study, 100 children between four and eight years old who had been diagnosed with ADHD were randomly assigned to either an elimination diet group or a to a control group that ate a basic healthy diet for five weeks. The basic elimination diet included only rice, meat, vegetables, pears, and water. Doctors, teachers, and parents used assessment scales to track changes in ADHD symptoms over the course of this phase.
In the next phase, children in the elimination diet group whose scores on assessment scales improved 40% or more while on the diet entered the second phase of the trial, in which foods were tested, or "challenged." Researchers looked at the effects of foods on immunoglobulin G (IgG) antibody production. IgG is a part of the immune system that is involved in some types of allergic reactions, particularly to foods.
Three foods that were found to elicit high amounts of IgG antibodies (and therefore predicted to trigger symptoms) were added back as a group for two weeks, and three foods that elicited low amounts of antibodies (and therefore predicted not to cause symptoms) were added for another two weeks. Changes in symptoms were tracked using the same assessment scales.
The diet helps but the blood test doesn't
The following results were reported in the study:
During the first phase, scores on the assessment scales decreased (improved) in the elimination diet group but not the control group.
64% of the children in the elimination diet group had a 40% or greater reduction in scores on ADHD symptom scales.
63% of children in the second phase of the trial experienced a relapse in symptoms and behaviors after one or both challenges.
Children were just as likely to relapse during the low-IgG food challenge period as the high-IgG food challenge period.
"Our study shows considerable effects of a restricted elimination diet in an unselected group of children with ADHD," the study's authors said in The Lancet. "Therefore, we think that dietary intervention should be considered in all children with ADHD." They also discouraged the use of IgG blood tests, noting that IgG test results did not predict which foods children with ADHD would react to in this study.
Other ways to help children with ADHD
Whether or not your child with ADHD responds favorably to an elimination diet, there are a few nutritional supplements you may want to consider:
Magnesium. Researchers have found that children with ADHD had lower levels of magnesium and preliminary evidence suggests that they could benefit from taking a supplement.
Zinc. Many children don't get enough of this trace mineral, and studies have found that zinc supplements can make a difference for children with ADHD.
Omega-3 fats. Both of the omega-3 fats from fish, EPA and DHA, are important for healthy neurological development. Some studies have found that omega-3 fatty acid supplements can improve cognitive function and reduce behavioral problems in children with ADHD.
(Lancet 2011;377:494–503)
Maureen Williams, ND, completed her doctorate in naturopathic medicine at Bastyr University in Seattle and has been in private practice since 1995. With an abiding commitment to access to care, she has worked in free clinics in the US and Canada, and in rural clinics in Guatemala and Honduras where she has studied traditional herbal medicine. She currently lives and practices in Victoria, BC, and lectures and writes extensively for both professional and community audiences on topics including family nutrition, menopause, anxiety and depression, heart disease, cancer, and easing stress. Dr. Williams is a regular contributor to Healthnotes Newswire.