Can Vitamin D Make You Happy?
Albertsons Pharmacy

/

Jun 16th, 2016
Smile More with the Sunshine Vitamin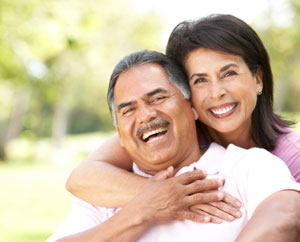 Risk of depression was higher in people with the lowest vitamin D levels
An analysis of evidence gathered from several recent studies shows that low
vitamin D
levels are associated with
depression
, according to a report in
The British Journal of Psychiatry
.
What does D do?
Vitamin D isn't actually a vitamin: it's a hormone, with far-reaching effects in the body, such as proper bone development, immune system health, muscle function, brain development, and nerve transmission. Some studies have tied low vitamin D levels to an increased risk of depression, but the results haven't always been consistent.
Can D make me happy?
The review assessed information collected from a range of high-quality studies that looked at the relationship between vitamin D levels and depression. Fourteen studies including 31,424 people were included in the analysis.
One was a case-control study, where vitamin D levels of depressed women were compared with those of nondepressed women.
Ten were cross-sectional studies, where rates of depression and vitamin D levels were assessed at a single point in time.
Three were cohort studies, where vitamin D levels were measured in nondepressed people who were then followed to see if their levels were tied to the risk of developing depression.
Vitamin D might turn that frown upside down
Here's what the review found:
Nondepressed women had significantly higher vitamin D levels than depressed women in the case-control study.
Risk of depression was higher in people with the lowest vitamin D levels, compared with those with the highest levels in the cross-sectional studies.
Risk of depression significantly increased in people with the lowest vitamin D levels, compared with those with the highest levels in the cohort studies.
"Given the high prevalence of both vitamin D deficiency and depression, an association between these two conditions would have significant public health implications, particularly as supplementation with vitamin D is cost-effective and without significant adverse effect," the researchers commented.
The researchers were unable to identify any randomized, controlled trials for inclusion in the analysis, which limits the strength of their findings. Randomized, controlled studies are considered the gold standard for clinical trials. They include a treatment group and placebo (control) group, which helps reduce bias and other confounding factors.
Before you reach for a supplement
While it's clear that there's a relationship between vitamin D status and mood, these studies can't tell us if low vitamin D causes depression or if it's a result of it. For example, one explanation might be that depressed people go outdoors less often, and getting less sun may mean lower vitamin D levels.
The measures used to assess vitamin D levels in these studies might not be an accurate estimation of vitamin D status, and other conditions (besides overt vitamin D deficiency) could affect them. Until a better measure is identified or developed, recommendations based on these results should be made cautiously.
Further research is needed to know whether supplementing with vitamin D to correct deficiency might also help alleviate depression.
(Br J Psychiatry 2013;doi:10.1192/bjp.bp.111.106666)
Kimberly Beauchamp, ND, received her doctoral degree from Bastyr University, the nation's premier academic institution for science-based natural medicine. She co-founded South County Naturopaths in Wakefield, RI, where she practiced whole family care with an emphasis on nutritional counseling, herbal medicine, detoxification, and food allergy identification and treatment. Her blog, Eat Happy, helps take the drama out of healthy eating with real food recipes and nutrition news that you can use. Dr. Beauchamp is a regular contributor to Healthnotes Newswire.