Tastes of the Season: Grilling Fruit
Elena Harrington

/

May 18th, 2016
Rethink summer grilling, and don't stop at burgers and chicken this summer! From sides to desserts, grilling will be a seasonal staple this year. Grilling adds incredible flavor to a variety of items. For lighter sweet summer treats, try grilling fruit for an appetizer or dessert option. Read on for versatile recipes featuring grilled fruit for your next summer soirée.
Dessert Spotlight: Grill a Peach Sundae
Renew summer dessert with this Grilled Peach Sundae! Grilled with peaches and coconut oil then topped with honey, cinnamon and vanilla ice cream, this 5-ingredient dessert lightens up your seasonal dessert menu without sacrificing classic summer flavors. Ready in just 15 minutes, this is a great option for evenings spent enjoying the warmer weather with friends and family!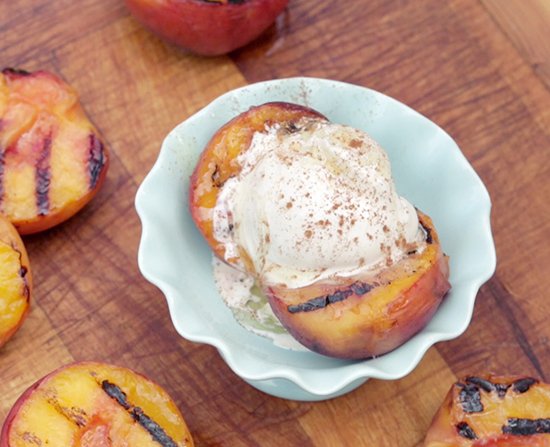 Seasonal Swaps: Revamp Traditional Baked Brie with Grilling
Rethink baked Brie and try grilling Brie cheese for a summer appetizer everyone will love! Grilled Brie and Berries is a simple, beautifully presented appetizer sure to impress guests. The berry mix comprised of blueberries, raspberries and blackberries packs antioxidants and bright color for your menu. Simply grill the Brie cheese wheel on a cedar plank and top with the berries and honey while cooking for an easy, delicious appetizer that pairs perfectly with crackers or a sliced baguette.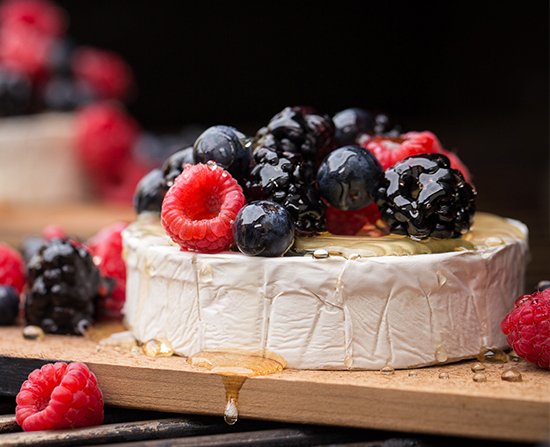 Watermelon: Grill Everyone's Favorite Summer Snack
Transform watermelon this summer! A summer staple, watermelon is packed with water and flavor for a refreshing summer snack packed with nutrients and hydration. This season, rethink plain sliced watermelon and try this Grilled Watermelon recipe! Ready in just 5 minutes, simply grill watermelon with coconut oil, sprinkle with sea salt and serve for a unique twist on this classic summer favorite!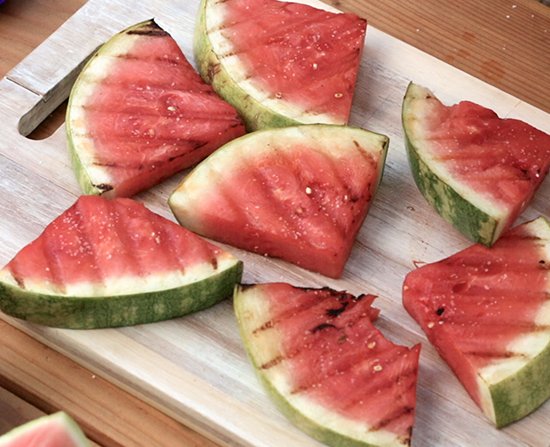 For more summer grilling inspiration, visit our Grilling Pinterest board!