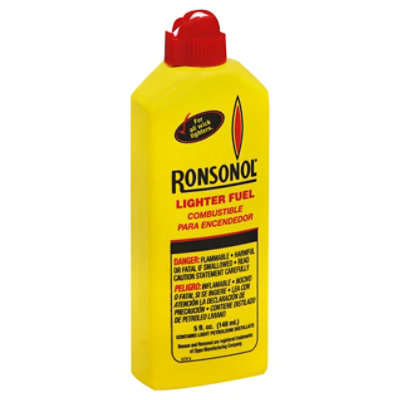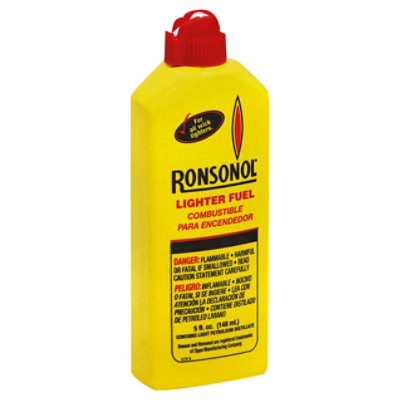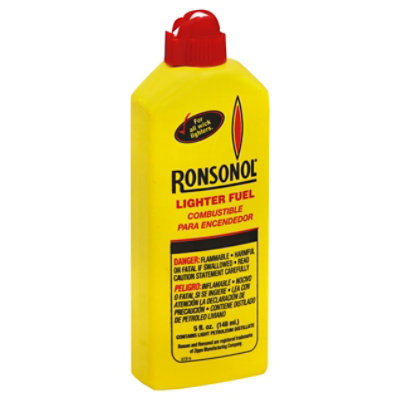 Ronsonol Lighter Fluid - 5 Fl. Oz.
Lighter Fuel
Combustible. For all wick lighters.
Contains light petroleum distillate.
Warning
Contains: Danger: Flammable. Harmful or fatal if swallowed. Read caution statement carefully. Highly flammable, harmful. Flammable mixture, do not use near fire or flame. To open Child Resistant Spout: Insert ballpoint pen or similar pointed object under tip of yellow spout. Lift spout to upright position. Fill lighter slowly. Do not overfill. Always close spout after use. Wipe lighter and hands dry before igniting. Do not distribute to minors. Keep out of reach of children. May be harmful by skin contact. First Aid Treatment: If skin becomes irritated, flush with plenty of water. If swallowed, do not induce vomiting. Call physician immediately. Contains: light petroleum distillate. Use with care to avoid accidental fires. For medical emergency Response 24 Hours a day 1-800-255-3924 in North America.